Why Pray?
In Isaiah 46:9-11 there is a description of God that would lead the natural mind to wonder why man should ever pray. "I am God, and there is none like Me, declaring the end from the beginning… saying, My counsel shall stand, and I will do all My pleasure… Indeed I have spoken it; I will also bring it to pass. I have purposed it; I will also do it." God knows everything from the beginning to the end, so why tell Him in prayer things of which He is already aware? God has declared that His plans and purposes are going to be accomplished, so why try to change His mind or influence His good pleasure? In short, why pray? 
Prayer And God's Will 
Our Sovereign Lord and Master has clearly revealed that it is His will that His children pray to Him. In fact, He commands us to pray, and to do so as a consistent way of life. "Men always ought to pray and not lose heart." (Luke 18:1). "Watch therefore, and pray always." (Luke 21:36). "Continue earnestly in prayer, being vigilant in it with thanksgiving" (Colossians 4:2). Consequently, to be neglectful in prayer is a matter of sin and disobedience on our part. Thus Samuel said to Israel, "Far be it from me that I should sin against the Lord in ceasing to pray for you" (1 Samuel 12:23). And then, James adds regarding the knowledge of any good thing of the Lord, "Therefore, to him who knows to do good and does not do it, to him it is sin" (James 4:17).
A Means Of Entering Into God's Will 
It is the will of God that we would be receiving from Him the abundant gifts of His gracious provision. Also, He wants us to be finding more of His truth and His ways. And, He desires that we have the appropriate doors of opportunity and service opened up to us. But, prayer is one of the basic means God uses in our lives that we may enter into these matters of His will. "Ask, and it will be given to you; seek and you will find; knock, and it will be opened to you" (Matthew 7:7).
A Means of Knowing God 
Communication and responsiveness are parts of building a relationship with another person. And so it is in our walk with the Lord. He wants us to cry out to Him in an earnest and wholehearted manner. Then, He delights in responding to our needs  by working on our behalf in ways that allow us to grow in acquantanceship with Him! "Then you will call upon Me and go and pray to Me, and I will listen to you. And you will seek Me and find Me, when you search for Me with all your heart. I will be found by you, says the Lord" (Jeremiah 29:12-14). 
Much More Than Seeking Help 
The more one considers prayer, the clearer it becomes that prayer is so much more than asking God to give us the things that we need. Prayer can be a declaration of the excellency of our God. "O Lord, our Lord, how excellent is Your name in all the earth" (Psalm 8:1). Prayer can be an agonizing question, as we painfully misread what is happening between us and God. "How long, O Lord? Will You forget me forever?" (Psalm 13:1). Prayer can be an explosive burst of love. "I will love You, O Lord, my strength" (Psalm 18:1). It can be an expression of confidence in our God. "You are my rock and my fortress" (Psalm 31:3); "You are my hiding place; You shall preserve me from trouble" (Psalm 32:7). It can also be a statement of spiritual hunger and thirst. "O God, You are my God; early will I seek You; my soul thirsts for You; my flesh longs for You in a dry and thirsty land where there is no water" (Psalm 63:1). Prayer can be the praises of our heart to our Lord God. "I will praise You, O Lord my God, with all my heart" (Psalm 86:12). Prayer can be so many things, because it is our response to the Scripture's command to "pour out your heart before Him" (Psalm 62:8).
Praying For One Another
 A very significant part of our prayer life involves taking each other before the Lord in prayer. "Praying always… with all perseverance  and supplication for all the saints" (Ephesians 6:18). Paul prayed in this manner for those that he was aware of and for those with whom he had relationships. "We give thanks to the God and Father of our Lord Jesus Christ, praying always for you, (and)… we also, since the day we heard of it, do not cease to pray for you" (Colossians 1:3,9). Also, Paul requested that others pray for him and for those with whom he ministered. "Brethren, pray for us" (1 Thessalonians 5:25). Concerning times of great distress and challenge, Paul even asked that many help him by praying for him, so that many could rejoice when God brought victory. "You also helping together in prayer for us, that thanks may be given by many persons on our behalf for the gift granted to us though many" (2 Corinthians 1:11).
Restoration Of God's People
In praying for others, it is good to include prayer for the family of God collectively. The spiritual needs of Israel are recorded as examples to give us instruction (1 Corinthians 10:11). Israel's need for spiritual restoration at various times, certainly parallels the need of the church today. "Your enemies roar in the midst of Your meeting place; they set up their banners for signs… revive us and we will call upon Your name; restore us, O Lord God of hosts; cause Your face to shine, and we will be saved" (Psalm74:4; 80:18-19). The church is now infested with the presence of the enemies and the flesh (and, at times, even the devil). Psychological thinking and "Madison avenue marketing" and self-centered theology are the banners so many church leaders rally around. We need to earnestly cry out to the Lord to revive and restore us to what He wants us to be. 
Prayer And The Word Of God 
The Lord has linked prayer and His word together in many vital ways. His word must be approached prayerfully, if it is to have its intended impact upon our lives. We need to ask the Lord to give us insight into His word, as well as, to be enabled to walk in His word. "Open my eyes, that I may see wondrous things from Your law, (and) teach me, O Lord, the way of Your statues, and I shall keep it to the end (and) make me walk in the path of Your commandments, for I delight in it" (Psalm 119:18,33,35). Just as important, is the fact that His word must give direction to our prayers (His word being that which reveals His perfect will), as well as, give confidence and expectation to them (by His great promises). "Now this is confidence that we have in Him, that if we ask any thing according to His will, He hears us, whatever we ask, we know that we have the petitions that we have asked of Him" (1 John 5:14-15). And then, prayer is critical for those who proclaim the word. "And (praying) for me, that utterance may be given to me, that I may open my mouth boldly to make known the mystery of the gospel" (Ephesians 6:19). 
Jesus And Prayer Letters From Ministry Friends
Of course, the ultimate pattern in all things is the Lord Jesus. And prayer was clearly an irreplaceable part of His life here on earth. "So He Himself often withdrew into the wilderness and prayed" (Luke 5:16). And, it is still the role of Jesus to be much in prayer, even in heaven! "Therefore He is also able to save to the uttermost those who come to God through Him, since He always lives to make intercession for them" (Hebrews 7:25).  
Conclusion
Throughout the Scriptures, the Lord has made it clear that His will is that His children pray to Him. Prayer is a means of entering into God's will and a means of knowing God. Prayer is so much more than asking God for the things we need. It is a means to express our love and praise to the Lord. It is also a way in which we can lift up one another and the body of Christ as a whole. Also, it is vital that we approach His word in prayer, in order for the word to go to work in and through our lives. May prayer become an irreplaceable part of our lives and spiritual walk.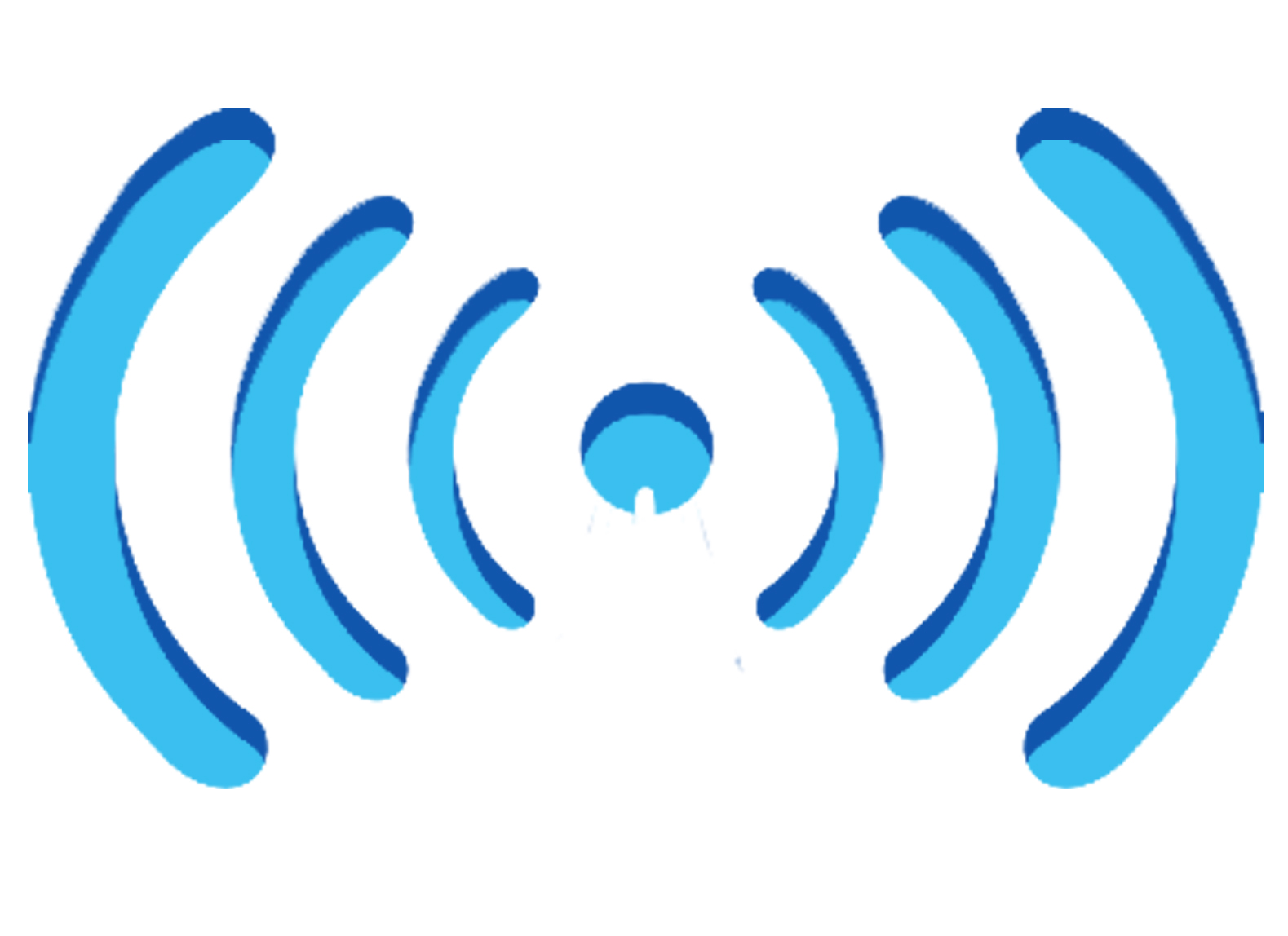 To listen to Bob Hoekstra on the radio visit us online @livinginchrist.org/radio for stations and locations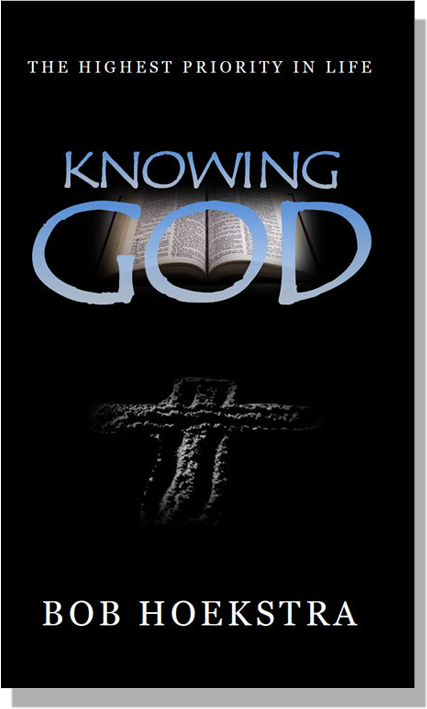 Knowing God      
The #1 priority in your life reveals what motivates you, sustains you, and that for which you are willing to
sacrifice all else. Pastor Bob teaches that knowing the Lord should be the highest priority in our lives.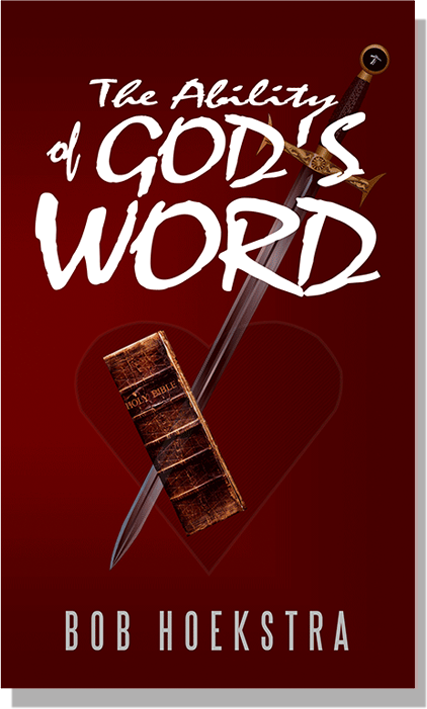 Ability of God's Word       
 God's Word is as powerful as when it was first spoken, because His words have behind them all the
character and nature of God. Bob Hoekstra points out the ability of God's word to radically change lives.
Letters From Ministry Friends
Some Great Teachings 
Thank you for the spiritual guidance you are sharing with me. I thank you, and my family thanks you also. The books you sent are a great spiritual inspiration for me. I'm growing in my knowledge and relationship with the Father so I can teach my grandchildren the Word of God. Pastor Bob Hoekstra has left behind some great teachings in his books, and God is still working through them. Like all disciples of Christ, he is remembered. Thank you so much and God bless.
— Brother in Christ
Radio
I wanted to say thank you for continuing to have Pastor Bob Hoekstra's programs on the radio. I listen here in Seymour, Indiana on Calvary Radio. I greatly enjoy Bob's teachings and always learn something. I also enjoy his humor! Thank you again for continuing to make Pastor Bob's program available!
— Sister in Christ
Knowing God 
When I wrote to you, you were so kind in sending me "Knowing God". What an annointed book! So glad our Father placed this message in the heart of your husband, Bob. It spoke to my heart, charging me up like a battery, as "the truth of suffering" and "being made to conform to Christ's death" opened the door to a deeper and more intimate relationship with the Father. I've shared this book with others, and I myself have reread it around a dozen times. I loved the message and it is causing me to spiritually spiral upwards!
— Brother in Christ
Blessed Inmate
I am, at the present moment, incarcerated in Colorado. I got a hold of Pastor Bob's book "Day By Day By Grace." It made me realize that I was doing several wrong things in my walk with the Lord. I was being stubborn and self-willed, as well as self-righteous and self-sufficient. By God's grace, through the Holy Spirit, my eyes were opened to see the truth. I thank you for being part of that revelation through the Lord Jesus Christ!
— Brother in Christ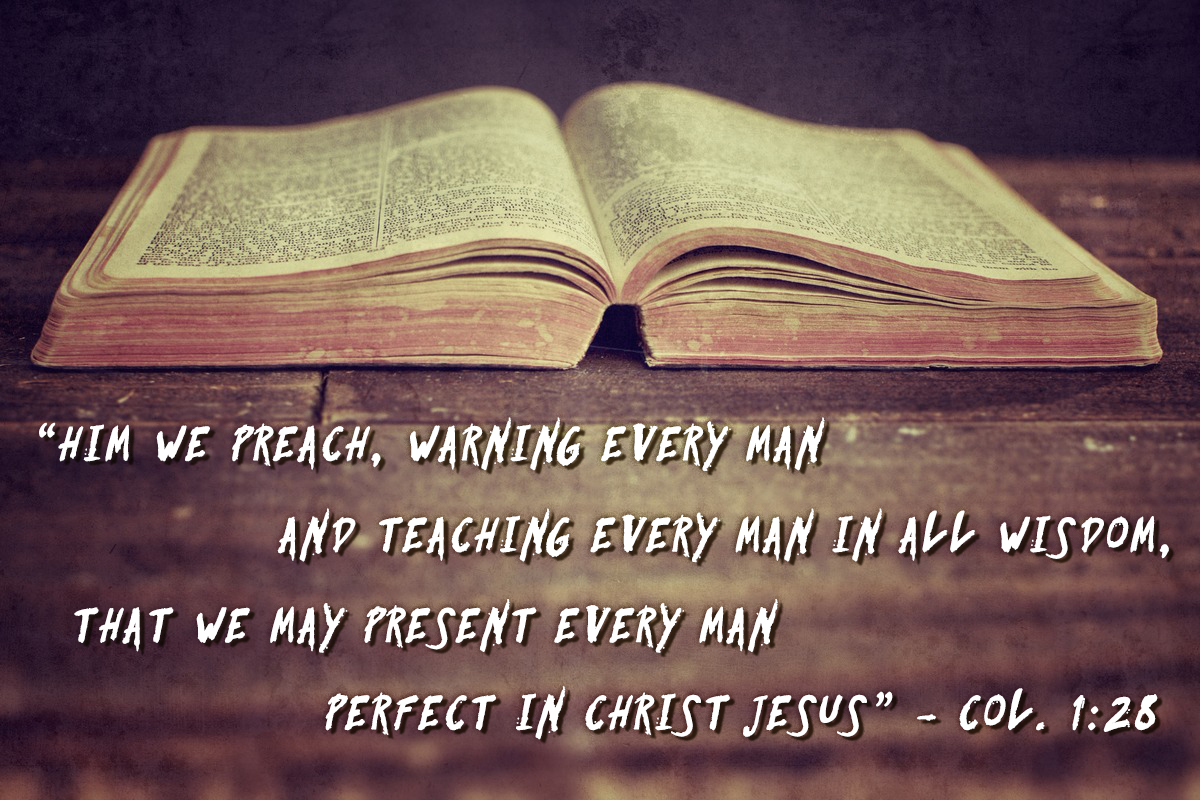 Copyright © 2017 Living in Christ Ministries, All rights reserved